BORACAY REOPENS!!!
Consistently voted World's Best Island by Conde Nast Traveller, Boracay is described by CNT writer Valerie Marino as an island that is "as close to a tropical idyll as you'll find in Southeast Asia, with gentle coastlines and made-for-Instagram sunsets."
CNT recommends White Beach as "Boracay's main draw, with powdery white sand and shallow azure water ideal for swimming and snorkeling."
Boracay was reopened in October 2018 after being closed for a 6-month rehabilitation to curb the impact of overcrowding and unregulated development. And now, starting October 1, 2020, Boracays reopens its doors for local residents, with health protocols in place to ensure visitors' safe travels.
ITINERARIES
3 Days / 2 Nights BORACAY TROPICS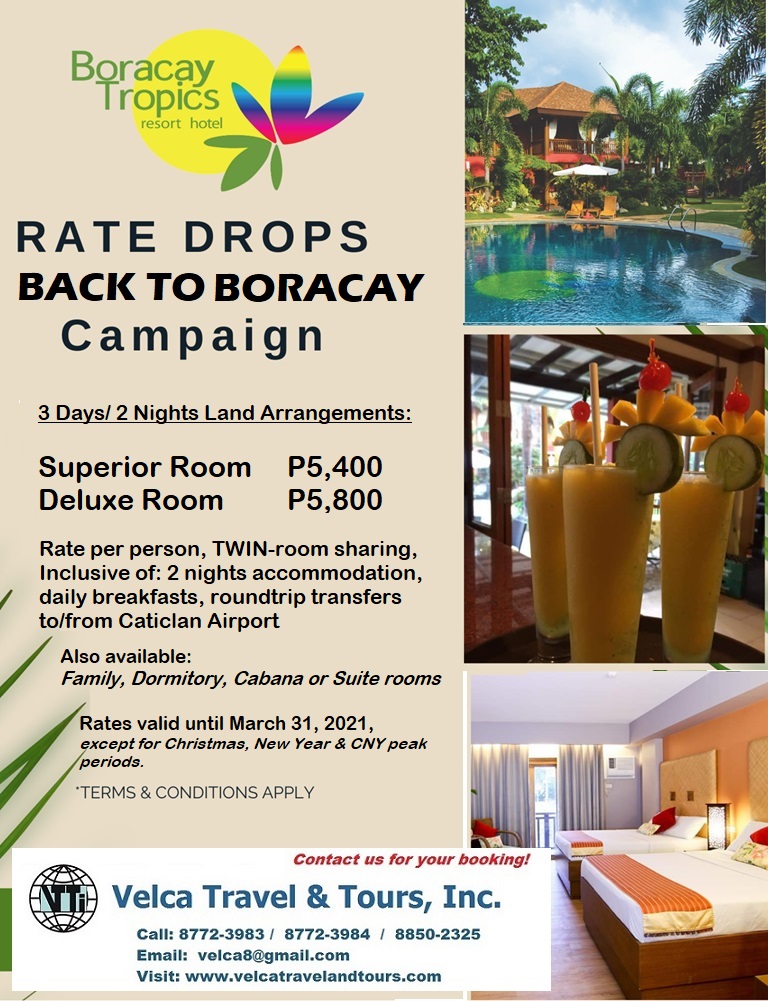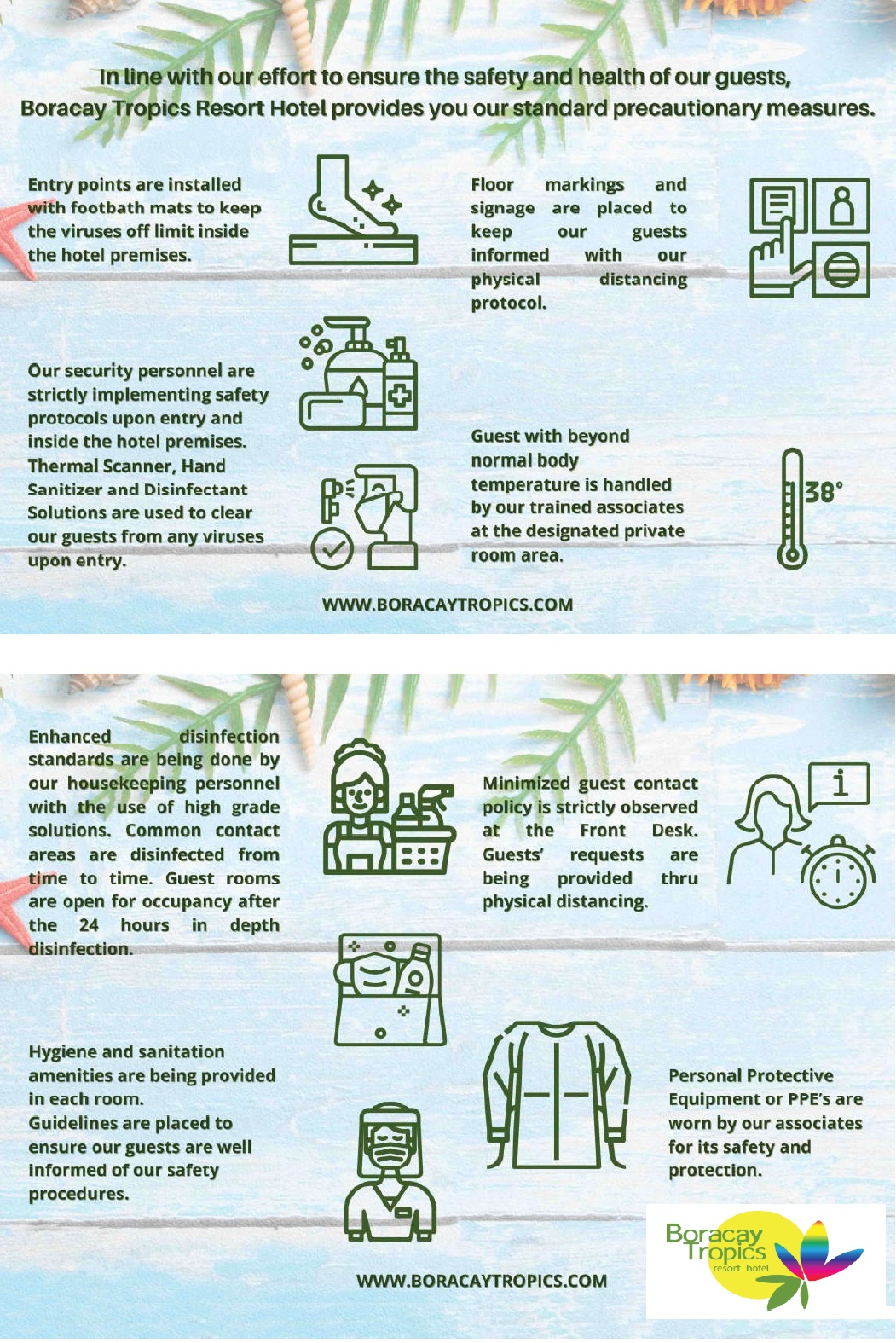 3 Days / 2 Nights BELMONT HOTEL